Catherine Marshall
Full-Service Realtor®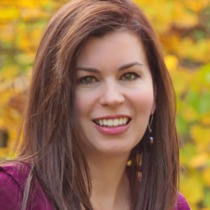 "Let me put my experience, strong work ethic, infectious enthusiasm, and passion for real estate to work for you." Born and reared in Georgia, Catherine puts integrity and dedication at the heart of everything she does. Catherine has witnessed a lifetime of changes in the Atlanta market and possesses an in-depth perspective on of how Atlantans live. She specializes in unique property locations tailored to each client. 
Catherine understands that every home is a masterpiece, unique in its own way and is adept at locating the most desirable properties for her clients. Truly extraordinary properties are different at every level, and they require real estate services that are as well. Catherine has an intimate knowledge of her properties and develops a deep understanding of her client's needs. As a former loan officer, Catherine also possesses a great knowledge of how the loan process works and is able to guide her clients through the sometimes difficult path of obtaining a mortgage.
With every transaction, Catherine devotes her full attention to her client's success. Personal service is never pre-packaged. She recognizes that the difference is in the details and therefore each client, each property, and each marketing strategy is unique. She understands that buyers and sellers come in all stages of life and each has their own individual list of needs.
Catherine says, "One of the most important things you can do for your client is to be a good listener. My goal is to make each client feel like my only client." 
Catherine lives in Milton Georgia, a popular equestrian area, with her two beautiful girls Lauren and Gabrielle.
Catherine's Certifications/Memberships:
Member, Alpharetta Business Association
Member, Atlanta Board of Realtors